Meet Dr. Eric Herrmann
Growing up in his hometown of Eagle Grove, Iowa, Dr. Eric loved to be active and play sports, especially baseball and football. In his first year of high school, however, Dr. Eric got a lower back injury that brought him into see the local chiropractor.
From a Teenage Inspiration
Dr. Eric was soon out of pain but continued to receive regular chiropractic care and other parts of his life started to improve. Like his wife, Dr. Eric felt his allergies eased by chiropractic. "They had gotten so much better since I was under regular chiropractic care." He also was less susceptible to common illnesses and colds.
Dr. Eric went to the chiropractor before every Friday night football game to make sure he was ready to play. It was during these visits that Dr. Eric got to know his chiropractor and more about chiropractic. "I became very interested," Dr. Eric recalls — so much so that he decided to become a chiropractor himself.
Found at Palmer:
Love and a Deepened Appreciation for Chiropractic
Dr. Eric went on to graduate from The University of Iowa with his Bachelor of Arts in health sciences in 2010. Four years later, he graduated from Palmer College of Chiropractic in Davenport, Iowa, with his Doctorate of Chiropractic. In 2018, Dr. Eric furthered his education by completing a 100 hour postgraduate certification in which he received the designation as a Certified Chiropractic Sports Physician® through the American Chiropractic Board of Sports Physicians™. Dr. Eric has also earned kinesiology taping certifications and is certified by RockTape as a Functional Movement Techniques provider to further assist his patients.
At Palmer, Dr. Eric and Dr. Megan had a very special professor, Dr. Ramneek Bhogal, who not only married the two of them, but who deepened their chiropractic philosophy. "Dr. Bhogal laid the foundation of our understanding about how the nervous system controls all body functions and relies on the integrity of the spine, making what we do as chiropractors profoundly special and unique compared to other areas of healthcare."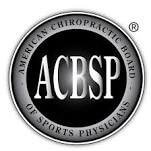 Dr. Eric wants patients to know that chiropractic is much more than just easing low back pain. Chiropractic is an important tool in your wellness toolbox. It's about helping people live every part of their lives in the healthiest way possible, "Eating whole foods, exercising regularly, getting adjusted and living an overall healthy life physically and emotionally, I believe, can help people immensely."
EXPLORE CHIROPRACTIC »
Outside of the Office
Away from the office Dr. Eric enjoys spending time with Dr. Megan and their two sons, Daxton and Maddox, going to concerts, biking, hiking, and being outdoors. He also enjoys golfing, hunting with his Dad and brother, and rooting on the Iowa Hawkeyes! Dr. Eric has also served on the Johnston Chamber of Commerce Board of Directors since 2020 and has been serving as Secretary for the Johnston Chamber of Commerce Executive Board of Directors since the start of 2023.
Come talk to Dr. Eric about getting your nervous system to work optimally and begin your journey to healthier living! Give us a call at (515) 276-4946 to book your first appointment.
---
Dr. Eric Herrmann | (515) 276-4946