Meet Our Johnston Chiropractors
Dr. Eric Herrmann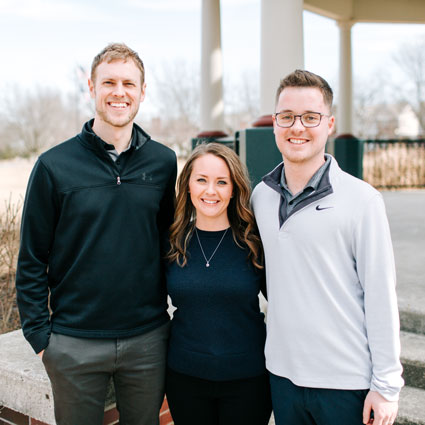 Dr. Eric wants patients to know that chiropractic is much more than just easing low back pain. Chiropractic is an important tool in your wellness toolbox. It's about helping people live every part of their lives in the healthiest way possible! He especially enjoys caring for athletes and has obtained his CCSP® (Certified Chiropractic Sports Physician®) certification to further his studies in the diagnosis and care of sports injuries.
Dr. Megan Herrmann
Today, Dr. Megan's greatest joy is being able to provide a premier level of care and guidance at Herrmann Family Chiropractic. Dr. Megan especially loves caring for kids and expecting moms and has obtained her CACCP (Certification by the Academy Council of Chiropractic Pediatrics). She is also certified in the Webster Technique, a technique designed specifically for enhancing the health and wellness of pregnant women.
Dr. Michael Tiffany
After a firsthand experience of the body's innate wisdom and natural healing powers while in college, Dr. Michael knew that he wanted to help others realize their natural healing abilities and health goals. Dr. Michael is excited to now serve the Johnston community and continue to empower his patients to realize their true healing potential.
We would love to get to know you! Call our office today to schedule a no-obligation consultation.
---
Drs. Eric & Megan Herrmann | (515) 276-4946